You asked for it! New Free React Material-UI Admin Template
React Material Admin is a react dashboard template built with Material-UI framework.jQuery and Bootstrap free! You asked for it!
This react template will be a great start to built a front-end for SAAS, E-Commerce, IoT dashboard or whatever web app you like. We are going to keep it updated and provide more and more components for both free and premium versions.
FEATURES
Material UI
No jQuery and Bootstrap!
React 16 new
Fully responsive
React Router
Charts
Authentication
Basic Dashboard
Notifications bar
Basic Tables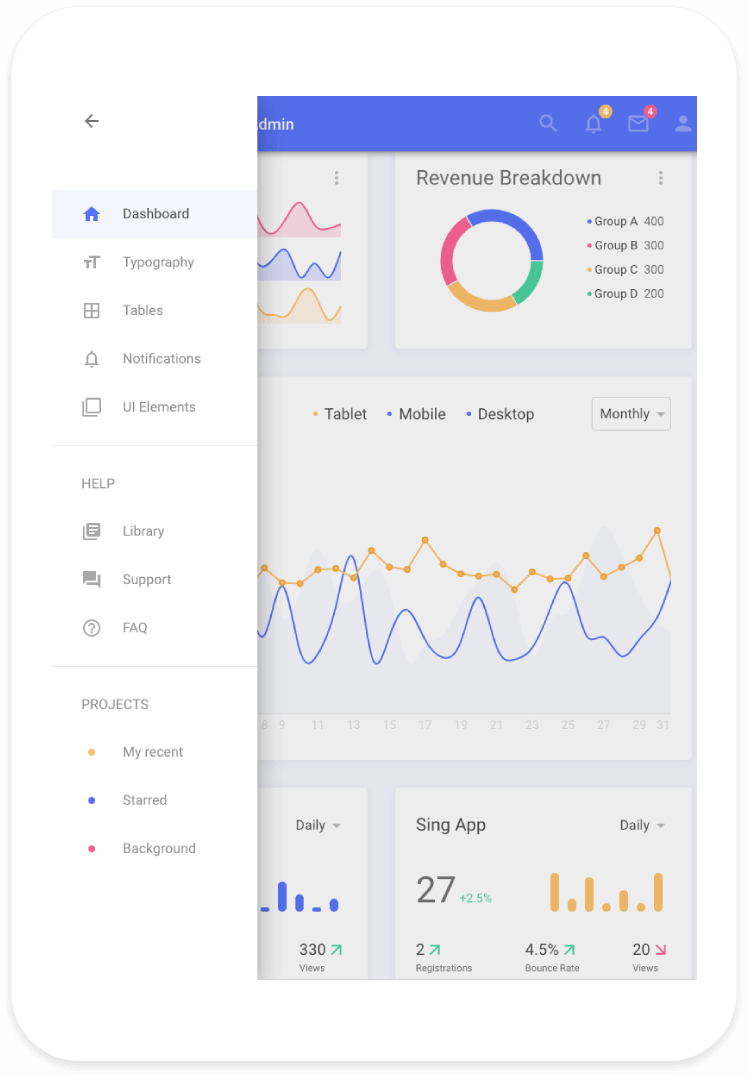 About Flatlogic
We're all about delivering simple, elegant, and logical graphic design solutions which stay true to the intended meaning. Check our blog for tips on web development and check our videos on YouTube.
Do You Need More info About React Native Templates? Check Out here
This press release was published on Supremearticle.com
Permanent link to this press release here